Odunlade Adekola Biography…..Are you eager to know certain important facts about the popular Nigerian actorOdunlade Adekola? If yes, we have brought them here for your perusal. This article brings you information on the birth and parentage, education, profession and his family life.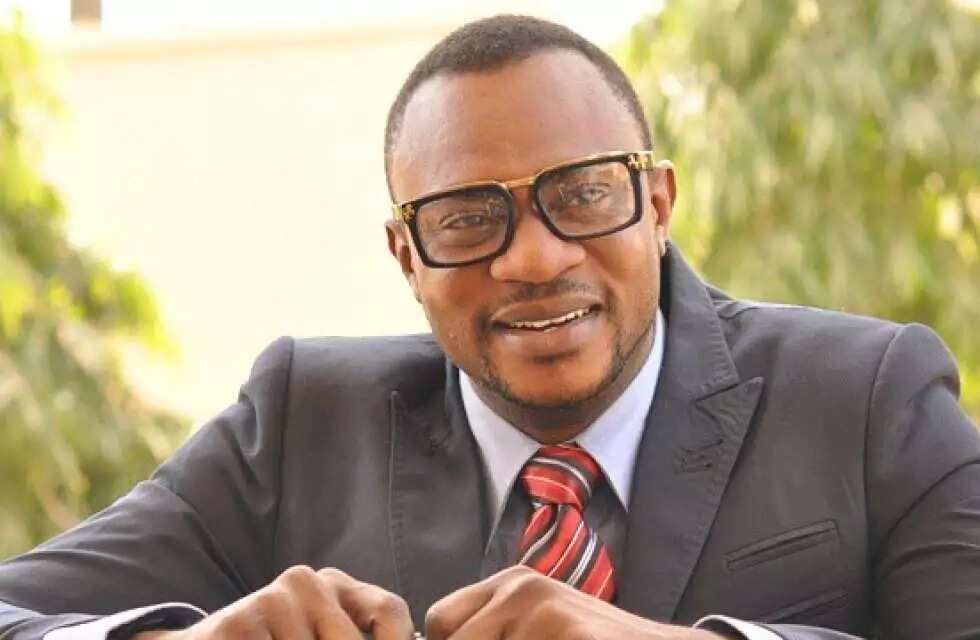 Full Name; Odunlade Adekola
Father' Name; Pastor Adekola
Mother's Name; N/A
Date of Birth; 31 December 1976
Professions; Singer, Actor,filmmaker, Director,producer
Family; A father, mother, and a wife
Nationality; Nigerian
State / LGA of origin; Ekiti state/Otun Ekiti
Birth;
Odunlade Adekola was born on 31 December 1976 in Abeokuta, Ogun State. To the family of Pastor and Deaconess. Adekola He grew up Abeokuta. He hails from Otun Ekiti, Ekiti state.
Most Read: Biography of Joseph Benjamin and Net Worth
Education;
He started his primary education at St John's Primary School, otun Ekiti, and went further to St. Peter's College in Abeokuta where he started and completed his secondary education. He later proceeded to Moshood Abiola Polytechnic, where he obtained a diploma certificate.  He proceeded to further his education and obtained Bachelor'sdegree in Business Administration at the University of Lagos.
Profession;
He started his movie career at a tender age which has not been specified. This was due to his interest in church drama presentations. He was allowed the opportunity to act on special occasions at Christ apostolic church Lafenwa, Abeokuta.
In 1999, he finally decided to officially join the movie industry and has featured in numerous movies. The list of movies he featured are;
The Vendor (2018)
Alani pamolekun (2015)
Asiri Gomina Wa (2003)
Mufu Olosa Oko (2013)
Kabi O Osi (2014)
Oyenusi (2014)
Sunday Dagboru (2010)
Monday omo adugbo(2010)
Emi Nire Kan (2009)
Eje Tutu (2015)
Ma ko fun e (2014)
Gbolahan (2015)
Oju Eni Mala (2015)
Kurukuru (2015)
Olosha (2015)
Omo Colonel (2015)
Aroba(2015)
Oro (2015)
Baleku (2015)
Babatunde Ishola Folorunsho(2015)
Adebayo Aremu Abere' (2015)
Adajo Agba (2015)
Oyun Esin(2015)
Taxi Driver: Oko Ashewo (2015)
Samu Alajo(2016)
Sunday gboku gboku (2016)
Abi eri re fo ni (2016)
"Igbesemi" (2016)
"Lawonloju" (2016)
"Pepeye Meje" (2016)
Asiri Ikoko (2016)
Pate Pate (2017)
Adura (2017)
Ere Mi (2017)
Okan Oloore (2017)
Ota (2017)
Owiwi (2017)
Agbara Emi (2017)
Critical Evidence (2017)
Olowori (2017)
Iku Lokunrin (2017)
Eku Meji (2017)
Yeye Alara (2018) as Dongari
Agbaje Omo Onile 1, 2, 3
Adekole is also the founder of (Odunlade Adekola Film Production) OAFP.
Family; Adekola has parents, but outside the position held by his parents in the Christ apostolic church, further information about his parents are not available at the moment. He got married in 1995 to Ruth Adekola. Not much information is known about his parents and siblings.
See also: Biography of Chet Anekwe and Net Worth
Awards and honors;
In recognition of his to the movie industry, he has been honored
City People Entertainment Awards Best Actor of the Year (2009)
Gen Chochona Tallest Award 1991
City People Entertainment Awards Best Actor of the Year (2011)
City People Entertainment Awards Best Actor of the Year (2014)
City People Entertainment Awards Best Actor of the Year (2015)
African Magic Movie Award for Best Actor
African Magic Movie Award for Best Existing Actor in the movie Pepeye Meje.
Net Worth;
The net worth of Odunlade Adekola has not yet been ascertained.
Tags: Biography of Odunlade Adekola and Net Worth, Odunlade Adekola and Net Worth, Odunlade Adekola Biography