Introduction
The small, medium, and large bodies of water which Nigeria is blessed with afford boat transportation business its rightful place as a money spinner for those who go into it. Boat transpiration business is an area of transportation business that can fetch you good money if you know how to do it well. It is apparent that people will always move, likewise their belongings and other goods, sometimes by water and because of this; there will always be business for people who take to this trade throughout the year.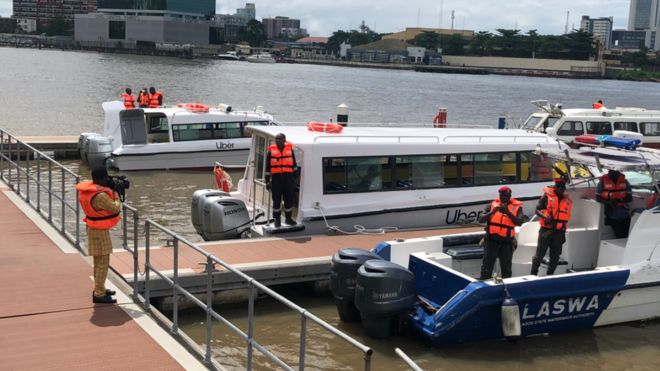 Like I have mentioned above, boat business isn't restricted to just human transportation or in simple terms the movement of people; there is the transportation of products and services by boat too. The boat transportation business will continue tobe a thriving business in Nigeria given the fact that the business is being aided by natural resources, which includes the ocean, rivers, streams and other waterways and these never diminish or need repair as compared to roads and rail.
See: How to Start Biscuits Enterprise in Nigeria 
Now that you know why you should start boat transportation business, the next thing should be how to start it. So, let's start by seeing theappropriate locations to operate boat transportation business in Nigeria.
Appropriate Locations For Boat Transportation Business in Nigeria
Possibly you have been thinking where you could run your boat transportation business in Nigeria and make good Returns on Investment (RoI). Truly, your business location is on the ocean or river. You need to understand areas in Nigeria where you could sail your boat on the sea or river on a commercial level and make good money from it. So, let's see some of them below.
Doing this business within the northern part of Nigeria might be challenging, given the limited availability of waterways there. So, you should consider places in the country with abundant supply of water and that is where the southern part of Nigeria comes in because there, you'll find large bodies of water to run the business.
So, you can try this business in places like Lagos, Akwa Ibom, Ogun, Cross Rivers, Ondo, Delta, Rivers states respectively. The south-east is also blessed with large bodies of water.So, you can ply your trade there too. It is good if you operate close to the seaports. I recommend Lagos for you because of the Lagos Seaport. In case you don't like Lagos, you can visit other riverine areas in Nigeria where the business potential is high.
Choose A Specialization and Pitch A Good Location For Your Boat Transportation Business in Nigeria
You may start this business in so many ways. You could specialize on conveying only goods (i.e., luggage), only humans, or both. This to some extent depends on where you are running the business – in the rural areas or the city. Supposing you decide to run your business in the city, I suggest you to pitch it around industrial areas where people have lots of goods (and services) to convey across the river, the ocean or the sea.
If you choose the rural environment to do your boat transportation business, then, you should be pitch the business around where people involve in farming, fishing, and other rural activities dwell.These people will want your service due to the fact that they want to move their farm produce from the farm to the village.
Aside from movement of goods, irrespective of location (rural or urban), another mode of operating this business is conveying human beings from one location to another. That is the major stay of the business. In case you get a big boat, you can even transport both humans and goods and services from one nation to another. The RoI from this venture is always greater than when you do intra-state boat transportation business.
See also: How to Start Successful Gemstone Business in Nigeria
Forms of Boat
Before you invest your cash in this business, you should understand the varieties of boats which you can use for this business. See some of them below. They all come in different prices and have different capacities.
Flat-bottomed boat
Luxurious yacht
Tugboat
Skiff
Jon boat
Canoe
Steamboat
Start-up Funds or Capital
You may start this business with any amount you've got insofar as you can afford a boat with such. The capital you've got will determine the type of boat you wish to use for operating this business. In case you don't have a lot of money at the beginning, you can get a boat builder to make you a wooden boat. However, if you have the means, just buy a brand-new boat that makes use of fuel. The boat that makes use of fuel will function more efficiently than the locally-made, wood boat. For business sake, it is recommended to have a boat that uses fuel, especially if you are operating within the city.
Incorporate Technology in Your Business
Technology is the human friend in this contemporary world. It enhances the performance of any task that its being used for. To improve your overall performance as a businessman in boat transportation, you could deploy a speed boat for your business. You could as well add a device that assists you to find any geographical region whilst on the waterways. Please, note that setting up of technological devices may only be carried out on the boats that make use of fuel (i.e., speed boats). We are not speaking about the wooden boat in this situation.
Competition and How to beat them
Boat business is very competitive and you are bound to meet stiff competition especially if you are operating your boat business within the city. That is why many people concentrate in plying their boat trade in the rural areas. However, you should still pitch your trade in the cities because of the comparative advantage it has as compared to the rural communities.
However, anywhere you may operate your business from, endeavour to offer your clients satisfactory service. Part of the techniques you could use to maintain your clientsbase is to make your fare inexpensive as compared to what yours counterparts are charging. This will make you quicker money and patronage. Understand that this is Nigeria where people prefer 'inexpensive things.'
Register the Business
Before you could start running on the Nation's waterways legally, you should get certificates or license from the Nigerian Maritime Authorities. This must be preceded by using Certification from the Corporate Affairs Commission of Nigeria (CAC). Registering your business with the commission (i.e., CAC) gives your businessa legal standing as a registered entity with the the Federal Republic of Nigeria. There, you obtain your business name. The Nigerian Maritime authority office are located across the states of the federation. Those certifications are your proof of the permission to work on the Nigeria's waterways legally.
Workforce
As a boat owner, you're the number one personnel in your business. But, you should hire competent hands to assist out in some parts of the business as it is growing. One of such persons is a boat conductor.
Advertising the business
Most Read: How To Start Car Wash Business In Nigeria
You need to advertise your business for people to know about you. It doesn't matter if you're running a large boat that travels long distances shipping goods and services from one region to the other or a small canoe that just conveys people across the river; you need to advertise. These adverts can be online or offline.
Conclusion
Boat transportation business could be very rewarding in Nigeria if you do it right. In case you need to involve in this business, please, take time to study the area you wish to use for the business. Youshould also try and specialize or combine the transportation of people, products and services with a focus on areas with highest profits.
Tags: Boat Transportation Business in Nigeria, How to Operate Boat Transportation Business in Nigeria