This profile is a life story of a player who was a dynamo in the engine room for Championship club, Fulham to make a remarkable achievement by reaching the UEFA Europa League against all odds. Would you mind let's look who this player is?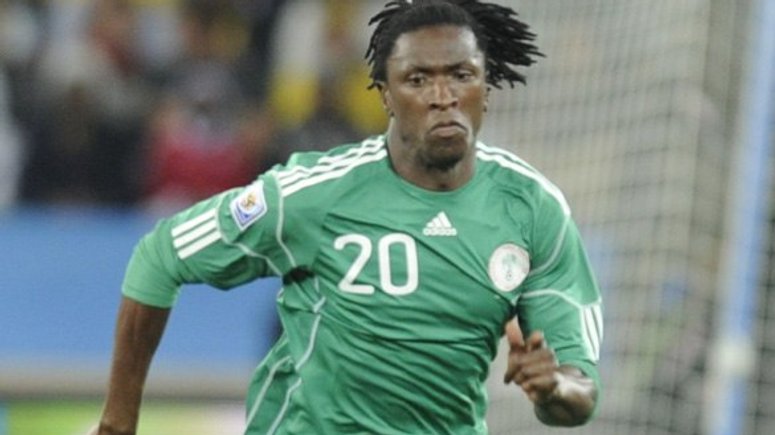 About Dickson Etuhu
Dickson Paul Etuhu was born on 8th June 1982 in the Northern Nigerian city of Kano. He is a professional footballer and has a younger brother Kelvin who is also a footballer.
Etuhu was raised outside his home country as he grew up in Peckham , south London, and after some time there, the family had to move to Manchester for Etuhu to pursue his professional ambitions with the Manchester club, City. Etuhu has represented the Nigerian national football team in international matches.
Profile Information
Full name: Dickson Paul Etuhu
Date of birth: 8 June 1982
Place of birth: Kano , Nigeria
Height: 1.88 m (6 ft 2 in)
Weight: 89kg
Playing position: Defensive midfielder
Career
Etuhu started his career in football by playing for English top flight, Manchester City, where he spent two years and made 12 appearances. Without any doubt, the footballer wanted more practice, but he failed to clinch a place in the main squad of 'The Citizens' and decided to move to Preston North End, where he became the pivot of the club and amassed 17 goals in 134 fixtures from 2002 till 2005.
See: Biography of Matthew Etim and Net Worth
The Nigerian maverick midfielder managed to develop into a promising midfielder, which helped him to continue his performance in the best English teams. In 2005, Etuhu was loaned out to Norwich City, which wanted to see the player in action before considering his transfer. The footballer took part in eight matches during six months, but that was enough for him to show his workmanship and talent. In January 2006, Dickson sealed a deal with 'The Canaries' and found the net six times in 54 games for the team during one year and a half.
In 2007, Etuhu as expected finalized a move to Sunderland and struggled ti score a goal in 20 fixtures for the club during one year. In 2008, Etuhu put pen to paper of a contract with London side Fulham and went on to net three times in 91 games till the summer 2012, when he signed for Blackburn Rovers.
Etuhu signed a contract with Swedish 5 division club IFK Rössjöholm on the 6th of August 2017, of which he is contracted there till now.
International Career
After long waiting, an announcement was made in late September 2007 that Etuhu had been called up to represent his country on 14 October which was a friendly call. He first played in two friendlies for his country and he then made his competitive international debut in the African Cup of Nations in January 2008.
The midfield dynamo was part of the Nigeria squad for the 2010 World Cup held in South Africa. He turned down a callup in August 2011 as a replacement player and stated he would not play for the then Nigeria coach Samson Siasia. Etuhu did not state any reason for his action as he temporarily ended his international career due to it.
He was however recalled in November 2011 for a pair of friendlies under new coach Stephen Keshi as he accepted the call.
Honours
UEFA Europa League: Runner-up
2009–10 with Fulham FC
Dickson Etuhu Net Worth
Considering the work he did at Norwich city and consequently for Fulham, helping the club to reach the UEFA cup final, it is obvious that Vincent was a footballer indeed. As such, he earned a whole lot of money due to his performance and some other were added rewards.
See also: Biography of Matthew Etim and Net Worth
The former Super Eagle player's net worth is estimated to be $1.1 million. That's a good worth for a player like Dickson Etuhu.
Tags: Biography of Dickson Etuhu, Biography of Dickson Etuhu and Net Worth, Dickson Etuhu and Net Worth, Dickson Etuhu Net Worth