This is all what you want to know about Ajibade which includes his family, career, and net worth.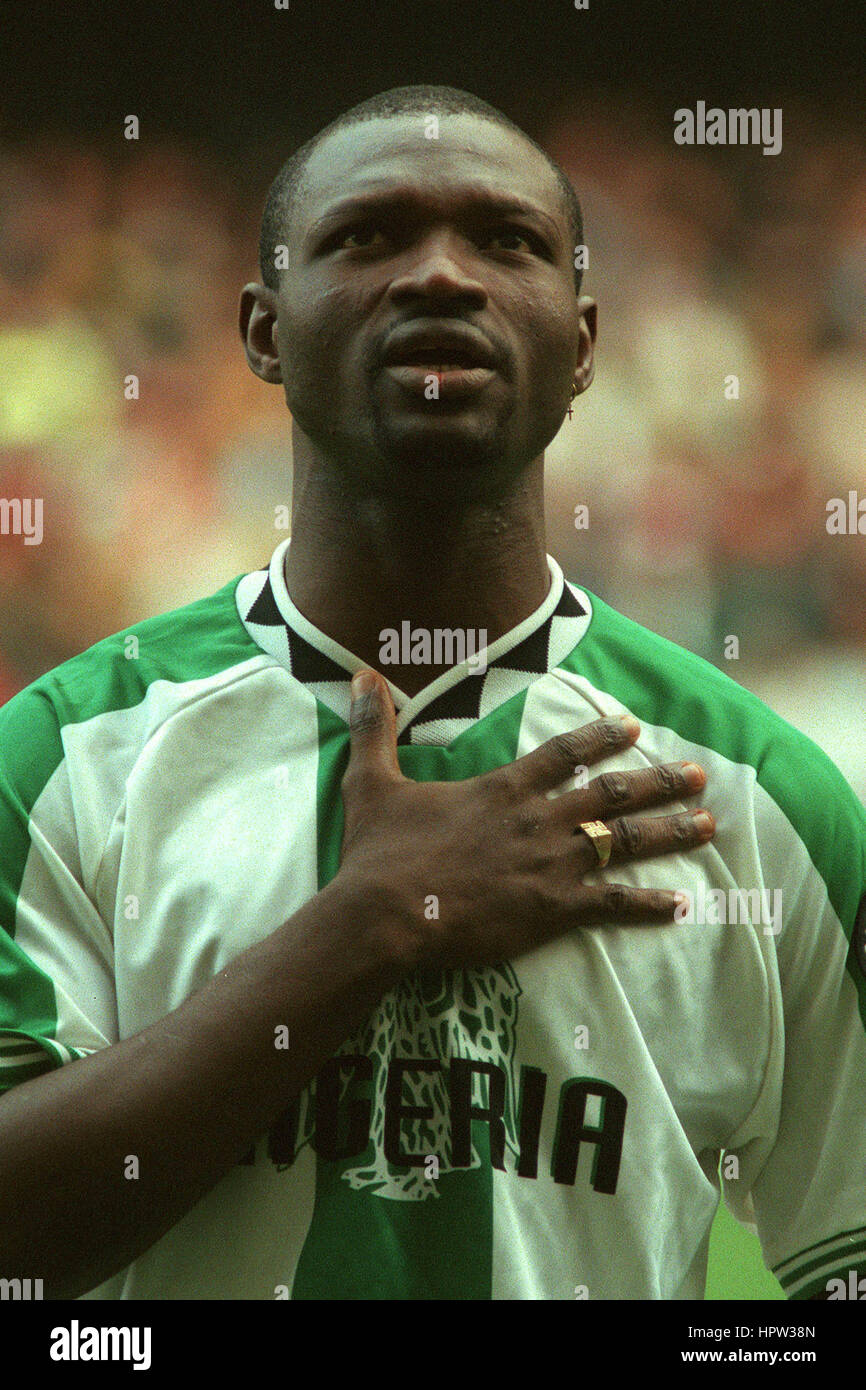 About Ajibade Babalade
Ajibade was born on 29 March, 1972 into a polygamous family in Iye-Ekiti, Nigeria.
He is a former Nigerian footballer who played a defensive role and is the current Team Chef of Shooting Stars FC.
Personal Information
Full name: Ajibade Kunde Babalade
Date of birth: March 29, 1972
Place of birth: Iye-Ekiti
Playing position: Defender
Current club: Shooting Stars FC (Team Chef)
Career
Babalade started his career with Stationary Stores in 1990. He played in the South Korean K- League for FC Seoul, then known as Anyang LG Cheetahs. In Nigeria, Babalade played for Golf FC now Chevron, then Ajibulu FC then in Lagos but all the league matches was played in Ogun State.
See also: Biography of David Adekola and Net worth
He moved away to Akure and played for both Investment Corporation and Housing of Akure. Babalade later came back to join Stationery Stores in 1989 and help the win the F.A. Cup in 1990.
He joined Iwuanyanwu Nationale of Owerri in 1997 and then Shooting Stars Sports Club in 1992. The defender also joined Africa Sports of Abidjan in 1993 and still comeback to Shooting Stars in 1995. There they won the F.A and the Charity Cup. In 1996,
He played in the Champions League finals where they lost to Zamalek of Egypt. In 1997, He was in South Korea for two years. Babalade also went to Austria and had the opportunity of playing in the UEFA Champions League.
His club was in the same group with Inter Milan of Italy, Sparta Moscow and Real Madrid of Spain.
In the competition he had the opportunity of seeing and playing against Ronaldolima of Brazil, Raul Gonzalez of Spain, Clarence Seedorf of Netherland. It was a sweet experience for the Nigerian that he can never forget in his life.
International Career
Babalade was capped 27 times for the national team, Super Eagles. And he didn't record any goals playing for Nigeria but scored many for his club sides.
In his international matches, he played with Stephen Keshi, Rashidi Yekini, Mutiu Adepoju, Thomson Oliha, Ike Shorunmu, Austin Egueavon, the 1992 Senegal African Nations cup and both world cup and nations cup qualifier. He was in Senegal 1992 African Nations Cup. Though he had an injury there he played the opening match against Senegal (2-1), against Kenya (2-1). He also played against Congo (1-0). And against Ghana that ended 1-2.
Coaching career
On October 17, 2008 he was appointed as the manager of Shooting Stars F.C. which plays in the Nigerian league.
Ajibade Babalade Net Worth
The net worth for the former Nigerian player is estimated to be around $500,000 to $2.5m. Most of Ajibade's earning comes from being a soccer player.
Tags: Ajibade Babalade and Net worth, Biography of Ajibade Babalade, Biography of Ajibade Babalade and Net worth